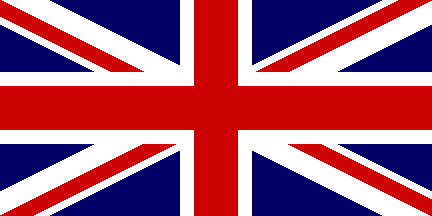 Do you recognize this situation?
your Miele washing machine with one of the typenumbers below is between 16 - 22 years old,

from one day to another, your machine refuses any service and none of the lamps indicate any life
- or -

only some parts keep working (water inlet, pump etc.), while others don't (heating, washing).
Then, it's almost for sure that the main PCB broke down
If you are used to close the door after finishing the laundry, a small,current keeps flowing through the transformer.
After a while, this ruins the transformer.
Either the primairy, or the secundairy coil breaks down.
If the first occurs, the machine stops working at all, in the second case, only some functions have been disabled.
This is a known fault with this type pcb.
Among other things, the EL001 controls the RPM of the motor.
In Europe only, thousands of washing machines are wasted premature.
This is bad for your wallet and bad for our environment.
When you follow the procedure below, you realise that it may not be nessecary yet to buy a new machine.
Which types are involved?*
Miele washing machines having one of the following typenumbers:
W713, W715, W718, W720*,
W722, W729*, W732,
W738, W792, W795, W796,
W905, W7049
*check also variations
All models: Hydromatic, Novotronic etc.
PCB numbers:
EL001/2
(a.o. Miele part numbers: T.nr. 2627220, 2627221, 2627222)
*We also support EDSTU201, EDSTU201A, EDSTU202, EDSU101, EDSU102, EDRU001, EDRU001/A
for not mentioned (series 700-) types MIELE washing machines.
Attention!: To my regret I cannot support the following types:
W733, W750,
W751, W754, W755,
W756, W757, W765
| | | |
| --- | --- | --- |
| 1 | Original transformer Hahn BV UI 30 119 T70/E new!* | N.A |
| 2 | Used but revised and tested EL001/2 (new transformer) with exchange** | N.A. |
| 3 | Used but revised and tested EL001/2 (new transformer) w/o exchange | € 74,00 |
| 4 | Examination and testing (without repair) | € 26,89 |
| | Return shipping to UK (Return shipping to other countries in the Euro zone, see shipping_costs ) | € 16,50 |
*We do not support customers in dismounting and mounting of the transformer on this board. Due to the multilayer construction of this pcb, this can only succesfully be accomplished by a skilled and experienced technicien. If you choose to perform this operation yourself, you do this at your own risk and therefore I cannot guarantee success. I do not take back transformers once they have been mounted.
** only if your board is not damaged beyond repair
*** including Track&Trace service
Benefits
| | |
| --- | --- |
| | What lies within your capabilities, you can do it yourself |
| | Extremely rapid service (see Feedback) |
| | Your machine will last for many years |
Where to find the typenumber and how to dismount the PCB?
| | |
| --- | --- |
| | Remove the mains plug from the wall outlet |
| | Open the frontpanel (bolts in the dooropening, screws behind soap reservoir) |
| | Board is mounted against backside of frontpanel, behind the door (see picture) |
| | The typenumber is on the housing of the pcb |
| | You may cut the straps with which the cable bundle is attached (new ones come with the repaired unit) |
| | Unscrew the complete unit (leave the board in the plastic cover!). |
What's the procedure?
| | |
| --- | --- |
| | You send me an e-mail (see below) with a reference to your machine type (W...) and your adress |
| | In this e-mail you find a link to our adress and payment information |
| | Tell us your chosen option in this e-mail |
| | Send your module (see picture) in a suitable package to the adress given (only option 3) |
| | You transfer the appropriate amount (don't forget the shipping costs) to our account |
| | At the latest within one week (hollidays excluded), you receive the articel that you requested for |
Warranty
| | |
| --- | --- |
| | 1 Year. |
| | Not satisfied: free replacement or money back |